GATE 2020 LOGIN


GATE 2020 APPLICATION


[2020-2021]
GATE 2020 Login – GATE 2020 Login (GOAPS) online interface will be provided by GATE 2020 organizing institution (Indian Institute of Technology, Delhi) for candidate interaction with the GATE Office. This interface is known as GATE Online Application Processing System (GOAPS).
GATE 2020 Login (GOAPS) can be used by candidates to apply online, check application status, check result, download the scorecard, cut off and much more. The GATE Online Application Processing System (GOAPS) can be accessed from the link given below by entering e-mail id / registration number / enrollment number and password.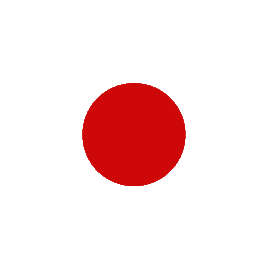 GATE 2020 UPDATE : Because of heavy traffic load in the GATE application portal, the last date of application with normal fees has been extended up to 28th September.
Web address for GATE Online Application Processing System (GOAPS) is :
This GOAPS can be accessed from the website of the respective Zonal GATE Offices or from the website of the GATE 2020 Organizing Institute.
"GATE Online Application Processing System (GOAPS) Website will Open from 3st September 2019."
Step 1: Visit the official website of GATE 2020
Step 2: Click on the GOAPS. Go to "Register Here".
Step 3: Enter your name, email address, mobile number and password for registration.
Step 4: An OTP will be created and sent to the mobile number for verification.
Step 5: Click on Submit.
Step 6: After confirmation for submitting the GATE form, An email and SMS will be sent to the candidates consisting of the enrollment ID which is important for future login purposes.
A candidate must first register by providing Full Name (as per the qualifying degree certificate), a valid e-mail address, mobile number and by choosing a password. All communications from the GATE Offices will be sent to this e-mail address (ONLY ONE PERSON CAN REGISTER WITH ONE e-mail ADDRESS). Give the personal mobile number and e-mail address, because most of the communication will be through e-mail and/or SMS.

GOAPS Enrollment ID : Each GOAPS registered candidate will be provided with an Enrollment ID. Upon registration, an e-mail containing the GOAPS Enrollment ID will be sent to the candidate. This Enrollment ID will be the reference ID for all future communication. The Enrollment ID is auto-generated by the system and is unique for all the candidates.
GOAPS Password : The candidate has to choose a password during Enrollment at GOAPS. This password must be remembered along with the GOAPS Enrollment ID to login to GOAPS. It is strongly recommended to choose a password that cannot be guessed easily (it should not be the candidate's name, date of birth, or some easily guessable string of numbers or letters like 12345 or abcd). Keep your password information safe, secure and confidential.
A candidate may use this GOAPS interface for many applications like :
1. Filling the online application form of GATE 2020.
2. Uploading various kind of files like photograph, signature and other documents like graduation certificate/ certificate from Principal, caste certificate (if applicable) etc.
3. Paying the application fee through net-banking or debit card or e-challan.
4. Checking the Status of your application form: Received, Make Correction, Under Scrutiny, Accepted, Defect Status, Status after Rectification, Rejected with Valid Reasons, Admit Card Ready for Download, etc.
5. Contacting the zonal GATE Office in case of any queries/problems.
6. Downloading the Admit Card.
7. Viewing your response sheet, question paper, answer key, marks and GATE score.
The login to this interface uses your GOAPS password. Keep your password information safe and do not disclose it to anyone.
♣ GATE 2020 FAQs
♣ GATE 2020 Exam Instructions
♣ GATE 2020 Exam Centers/Cities List
♣ GATE 2020 Exam Schedule/Dates
♣GATE 2019 Result
GATE (Reasoning & Aptitude & Maths) Books
Click below given links to get further information.